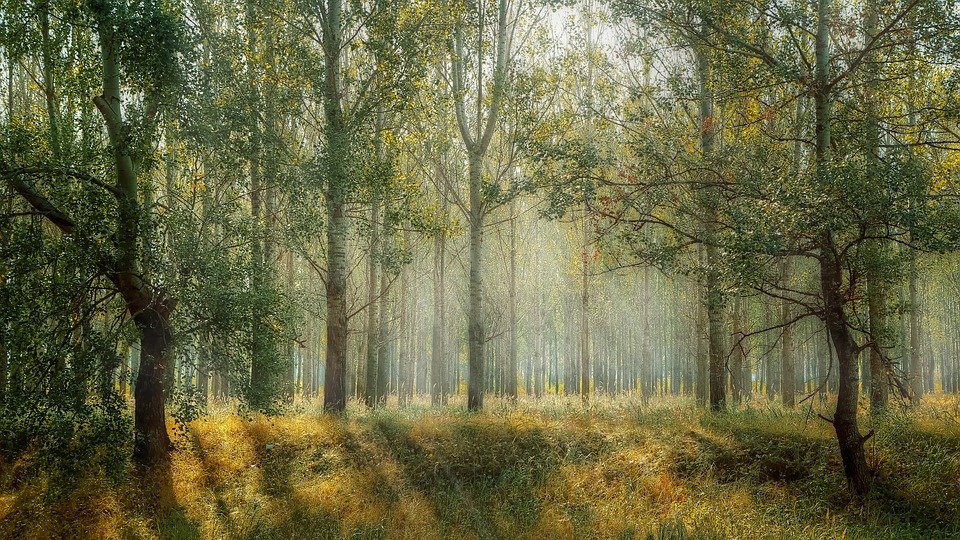 The city's green charity, Peterborough Environment City Trust (PECT) is working in partnership with a number of city organisations to create a forest for Peterborough. The project was launched in November 2010 with the support of TV personality, radio presenter Clive Anderson.
Forests are often described as the Earth's lungs and just like our bodies protect our lungs. Trees are important as they draw in carbon dioxide from the air and release oxygen back into the atmosphere that we all need to survive. One study has shown that it takes an acre of mature trees a whole year to absorb the same amount of CO2 produced by one car driven for 26,000 miles!
Only 13% of the UK's total land area is covered in trees, compared with an average elsewhere in the EU of about 35%. Finland has the highest cover with nearly 72%, in England the figure is closer to 10% and according to a map developed by Forest Research, Britain's principal organisation for forestry and tree related research, the Eye, Thorney and Newborough ward has just 1.7% tree canopy cover so if you have land for planting on, get in touch with PECT or for larger areas, the Woodland Trust.
The Forest for Peterborough project aims to increase biodiversity in the city, it won't create a single woodland in one place, but will increase tree coverage in different areas all over the city.
Whether you're a resident, local business, community group or school, you can make a difference by joining volunteer planting days! The charity needs hands-on help all year round – with volunteer tree planting days running October to March, and maintenance days April to September.
To get involved, contact PECT on 07715 372432 or email forest@pect.org.uk.
Related websites