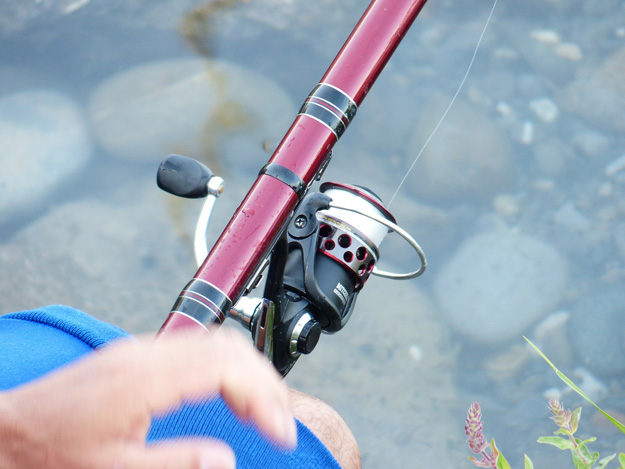 Fishing is only allowed with a fishing permit which can be obtained from the Parish Council. The license runs from the 16 June to the 14 March.

To obtain a permit please send a stamped and self-addressed envelope, A5 size or larger, together with a copy of your current rod licence (which can be obtained from the Environment Agency) to:
The Parish Clerk
The Leeds Hall
High Street
Eye
Peterborough
PE6 7UP
The reserve is regularly patrolled so carry your permit on you at all times when fishing.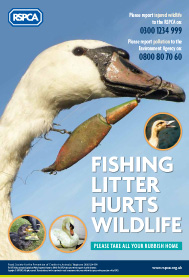 Please remember that this is a nature reserve. Please read top tips for anglers and how to promote responsible fishing from the RSPCA. There have been reports that the swans have been caught up in fishing tackle previously so please fish responsibly and keep the wildlife safe.
Terms and conditions
Fishing will be by rod and line only
Fishing is only permitted in those areas not indicated as "no fishing zones" (see map below).
No fishing shall take place during the close season – 14 March to 16 June (inclusive) each year.
No fishing shall take place between dusk and dawn.
Non-toxic weights and barbless hooks only to be used.
No fish weighing over 907 grams (2lbs) to be kept in keepnets.
No children under 12 years old are to fish without an accompanying adult.
Permit holders will carry out no acts prohibited by the bylaws.
Permit holders must not use or discard lead weights and will remove all property, tackle (in particular fishing line) and litter to leave their location in a clean and tidy condition.
Permit holders will not introduce any species of fish, animal or plant whatsoever or clear any vegetation from the Nature Reserve.
Peterborough Unitary Authority as landowner and Eye Parish Council as manager of the fishing rights, accept no liability for any injury/damage to personal property unless due to their negligence.
This permit must be carried at all times when fishing in the reserve. Permits can be revoked at any time.