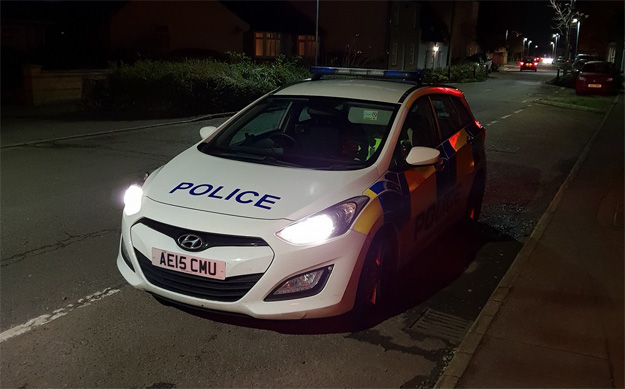 The Cambridgeshire Constabulary covers the village. The force provides law enforcement and security for a population of nearly a million people across Cambridgeshire and Peterborough. The force's website has further information:
For policing purposes the county is divided into six districts, Peterborough, Huntingdonshire, Fenland, East Cambridgeshire, Cambridge City and South Cambridgeshire.
The headquarters for Cambridgeshire Constabulary is Hinchingbrooke Park, Huntingdon, Cambridgeshire, PE29 6NP
The local station for Peterborough is Thorpe Wood Police Station, Thorpe Wood, Longthorpe, Peterborough, PE3 6SD
The police are funded by the central government, council tax contributions and charging for some services, like policing large events.
Complaints: If you are not happy with the service you have received you can make a complaint.
The Police and Crime Commissioner (PCC)
The role of the PCC is to be the voice of the people. PCCs are elected by the public to hold Chief Constables and the force to account, effectively making the police answerable to the communities they serve.
https://www.cambridgeshire-pcc.gov.uk 

ECOPS
Your local Community Policing Team would like to inform you what is happening in your area. E-Cops gives you the opportunity to do just that and gives you an opportunity to communicate with us.
The best way to register is by simply going onto www.cambs.police.uk/ecops

Reporting crime
101
When should I use 101? You should call 101 to report crime and other concerns that do not require an emergency response. For example, if:
Your car has been stolen
Your property has been damaged
You suspect drug use or dealing in your neighbourhood
Or to:
Report a minor traffic collision
Give the police information about crime in your area
Speak to the police about a general enquiry

Cambs Police also have a 24 hours webchat service here.
You should always call 999 when it is an emergency, such as when a crime is in progress, someone suspected of a crime is nearby, when there is a danger to life or when violence is being used or threatened.
Crimestoppers
You can also report crime anonymously. Crimestoppers is a National Charity that helps law enforcement to locate criminals and help solve crimes. They have an anonymous 24/7 phone number, 0800 555 111, that people can call to pass on information about crime; alternatively, people can send information anonymously via the Giving Information Form. You don't have to give your name or any of your personal details and they do not trace calls or track IP addresses.
Victim Services
The Victim Services website for Cambridge and Peterborough is designed to provide victims and witnesses of crime with information about the support available to them and make it easier for them to access this support.
Courts
There are two courts in Peterborough. The magistrates' court and Peterborough Combined Court Centre.
Click on the links below for further information.