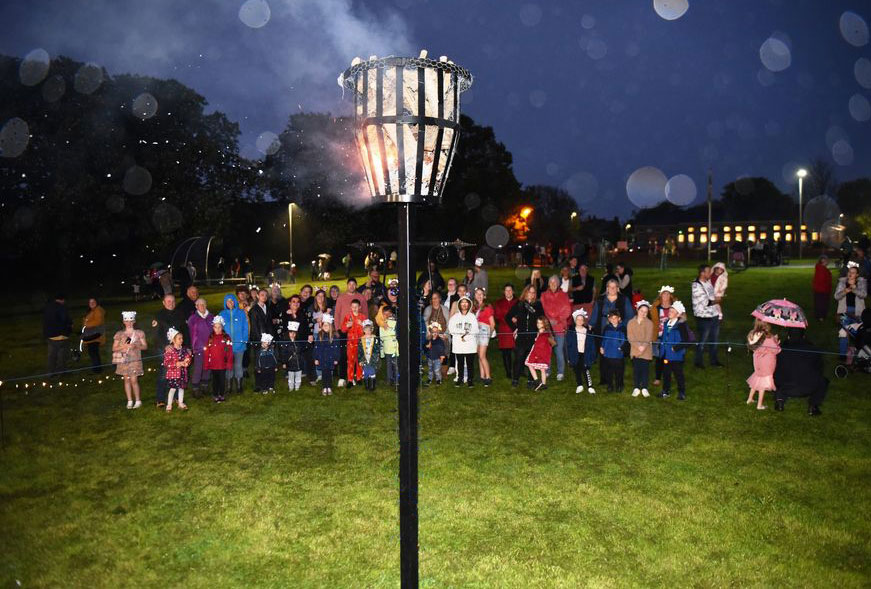 The Coronation ceremony to mark His Majesty King Charles III's ascension to the throne took place at Westminster Abbey in London on Saturday May 6, 2023. To mark the occasion an extra bank holiday took place across the UK on Monday May 8, 2023 which provided an opportunity for communities and people throughout the United Kingdom to come together to celebrate the Coronation.
The weekend's events in Eye started on Saturday evening with a free community disco at Manor Farm Community Centre and at 9pm the new beacon* at Manor Farm Park was lit. A few words where first said by Adrian Martin, Vice-Chairman of the Parish Council before by Chairman of Eye Parish Council, Andrew Short lit the beacon for the first time. Over 150 attended the nights events so thank you to everyone who made it a great night.
Monday saw the popular Big Lunch at Manor Farm Community Centre with a picnic and best crown competition.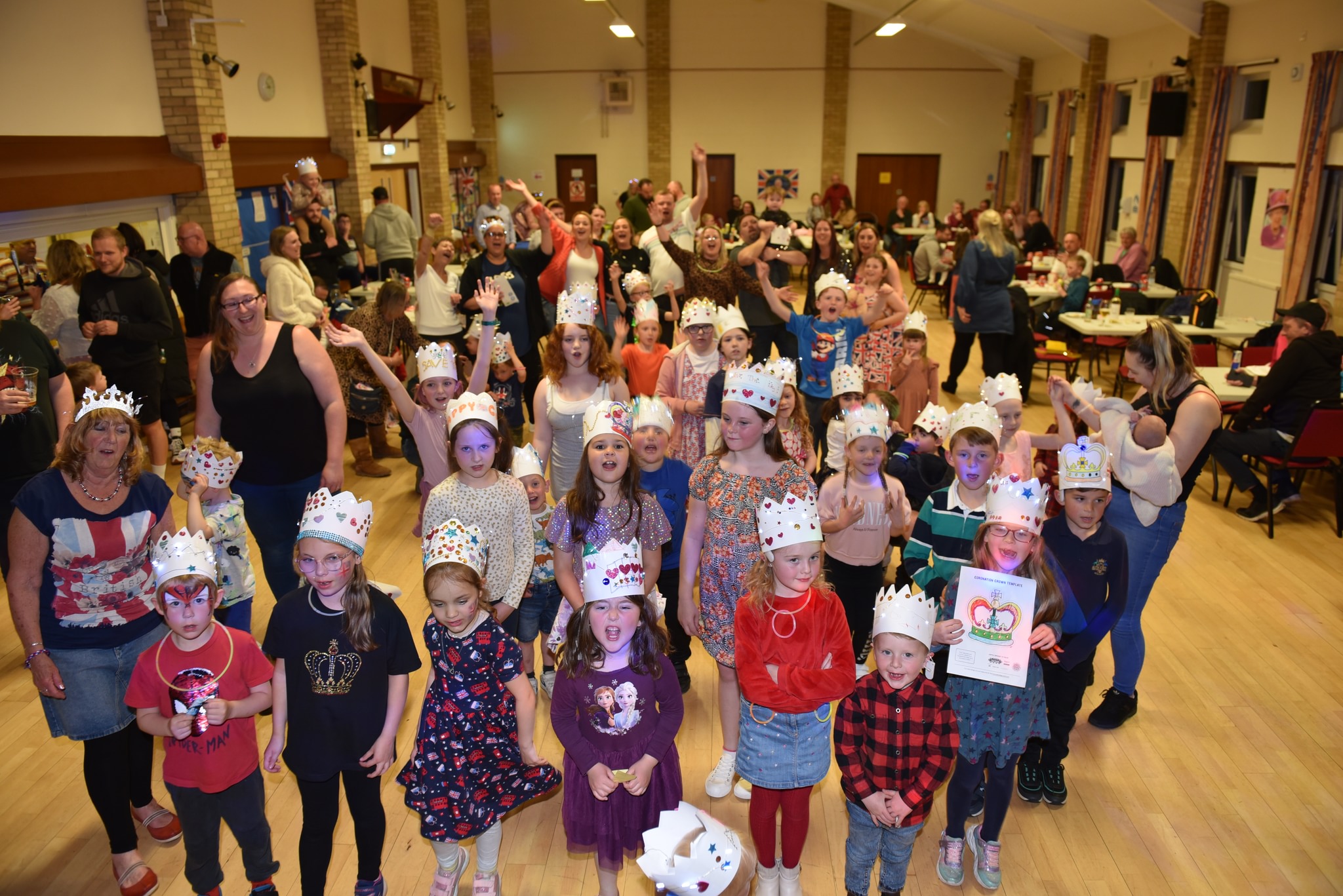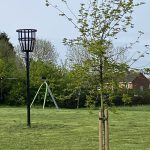 * The Parish Council obtained and installed the beacon in Manor Farm Park for this and future events. Beacons or fire beacons were originally lit to warn local people of the approach of an enemy but have become a traditional way of marking major royal events. An estimated 3,500 Jubilee Beacons were lit throughout the United Kingdom for the Queen's Platinum Jubilee last year.
Thank you to Eye resident Dale McKean for the photos.