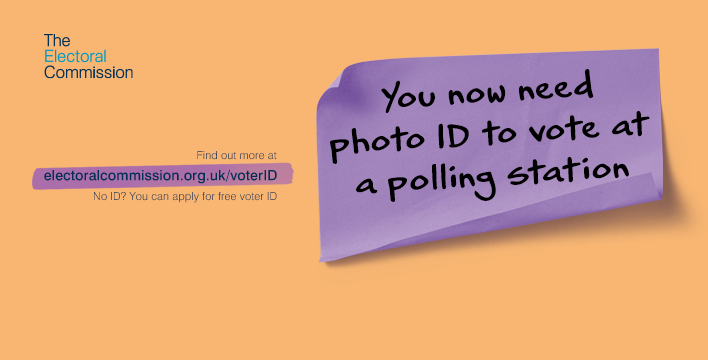 From 4 May 2023 you'll need to show photo ID when voting in person in some UK elections or referendums.
You'll need it to vote in:
UK Parliament by-elections
local elections in England (including councils, mayors, the Greater London Authority and parishes)
recall of MP petitions in England, Scotland and Wales
Police and Crime Commissioner elections in England and Wales
neighbourhood planning referendums and Business Improvement District referendums in England
local authority referendums in England (including Council Tax increase referendums).
For further information visit the electoral commission website of the .gov website.