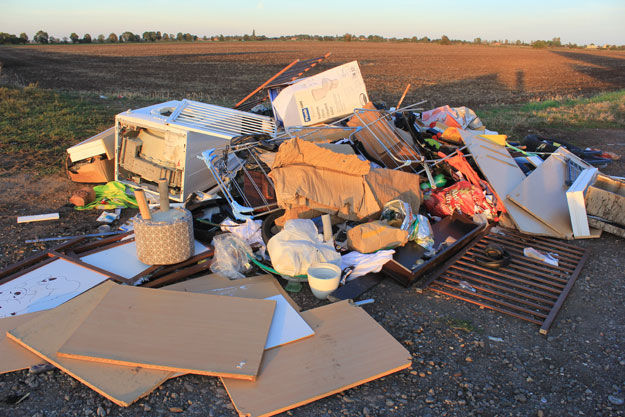 Fly-tipping is one of the scourges of modern society. Its the unauthorised dumping of waste on land, and could be anything from a black bag to a tipper load.
Data released by the Department for Environment, Food and Rural Affairs showed that there were over seven thousand fly-tipping incidents in the Peterborough area from April 2017 to March 2018. One of the highest in England.
It's city council's responsibility to remove fly-tipping and thousands of pounds is spent annually in the Peterborough area collecting and disposing of it. If the fly-tipping is on private land its the landowner's responsibility.
How to report fly-tipping: https://www.peterborough.gov.uk/residents/saferpeterborough/environmental-crime/fly-tipping-and-littering/#HowToReportFly-tipping
Penalties for fly-tipping
Fly-tipping is a criminal offence punishable by a fine of up to £50,000 or 12 months imprisonment if convicted in a Magistrates' Court. The offence can attract an unlimited fine and up to five years imprisonment if convicted in a Crown Court. There are also a number of other possible penalties, including fixed penalty notices and having a vehicle seized.
Some recent fly-tipping prosecutions that hit the news:
You are responsible for your waste
If someone else disposes of your rubbish make sure they have a waste licence and make sure you retain a copy of their name, address, vehicle description and vehicle registration number.
From January 2019 any householder who fails to pass their waste to a licensed carrier, and whose waste is found fly-tipped, could face penalties of up to £400. If you are in any doubt as to whether someone is licensed, the Environment Agency has an online checker.
What to do if you see someone fly-tipping
If you see someone fly-tipping, first of all, do not put yourself at any risk. Only if safe to do so, try and obtain as much information as possible.
Record the date, time and location of the incident.
If any vehicles are involved, note down the make, model, colour and any registration number. (Photos are useful but don't take any risks). Also if possible how many people were involved and what they looked like.
Details of the amount and what was being fly-tipped. Just a visual look, do not go touch the rubbish as you may be exposed to dangerous/hazardous materials.
Report the fly-tipping at: https://www.peterborough.gov.uk/forms/report. You can ask for a notification on the action that was taken.
In 2018 the Peterborough City council put together a Task and Finish group to examine the issue of Fly Tipping. You can find recommendations from the group here.
Links