Cycling
Eye is on the Peterborough Green Wheel. Peterborough is about 20 minutes away by bicycle.
Car parking
Parking available in the centre of the village. For sat nav use: Postcode PE6 7UP
Buses
The main public buses for Eye are the 36 from Wisbech and the 37 from Spalding. Click below for timetables.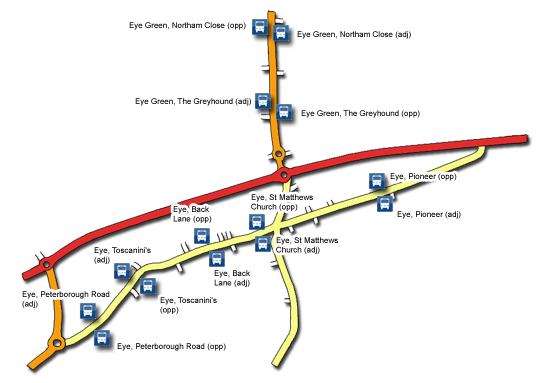 For a full list of timetables click here.
Nearest train station
Peterborough Railway Station – www.nationalrail.co.uk/stations/PBO.html
Nearest Airports
Stansted: CM24 1RW – 67 miles (Ryan Air) www.stanstedairport.com
Luton: LU2 9QT – 63 miles (Easy Jet) www.london-luton.co.uk