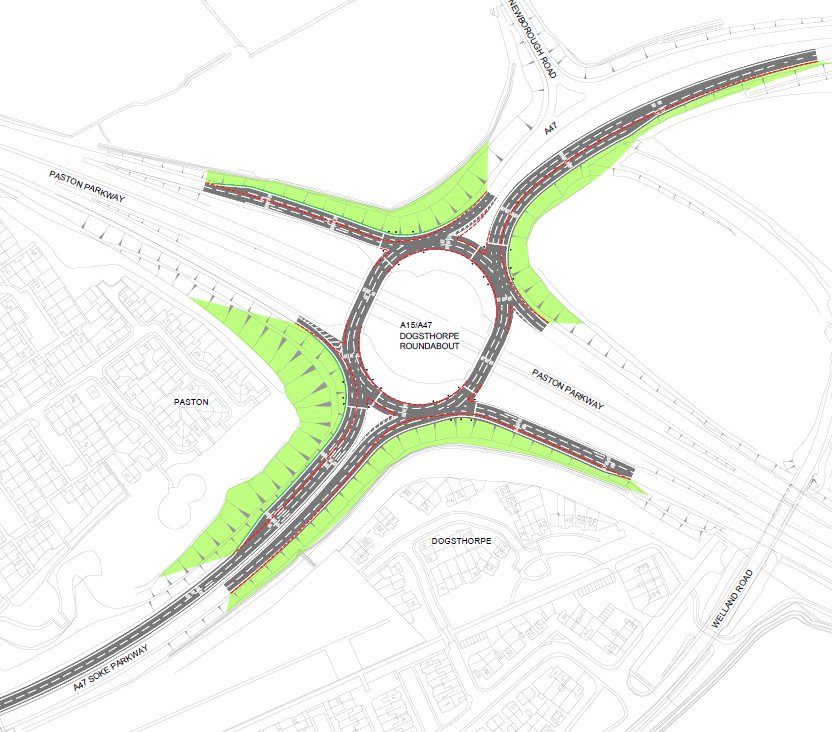 Roadworks on the Paston Parkway, the A47/A15 Dogsthorpe roundabout will start from Monday 4 July 2016. The project will increase the number of lanes approaching the roundabout from two to three in both directions with traffic lights junction.
Lane closures will be in place for the duration of the works and occasional weekend and night time closures will be required in order for some construction activities to be completed. Night works will be advertised on the Peterborough City Council website two weeks prior to the works being carried out.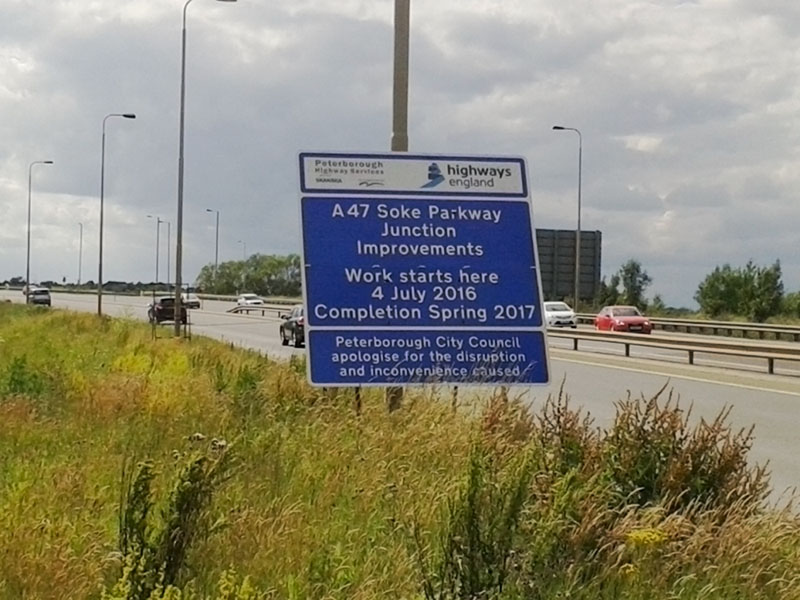 The roundabout already suffers significant congestion at peak times, so find alternate routes if possible.
The project is expected to complete in spring 2017.
Click here for further information. Any questions please contact Peterborough City Council here.