This map below shows the parish of Eye. The last change to the boundary was in 2007 when approximately 190 persons, 32 hectares was transferred to eastward following boundary changes in the Peterborough (Parishes) Order 2004.
The east of the parish follows Cat's Water, an ancient channel of the River Nene. Just to the south of the Lincolnshire border at the northerly tip is Singlesole farm. In the 12th century in the time of Richard I it was the site of the hermitage of Singlesholt. In the 13th century a chapel dedicated to St. Michael was built there and in 1541 this was given to the Bishop of Peterborough Cathedral. None of this survives today but the farm retains a similar name.
The total area of the parish is 11 square kilometres or 4.2 square miles. The perimeter is approximately 21km or 13 miles in length.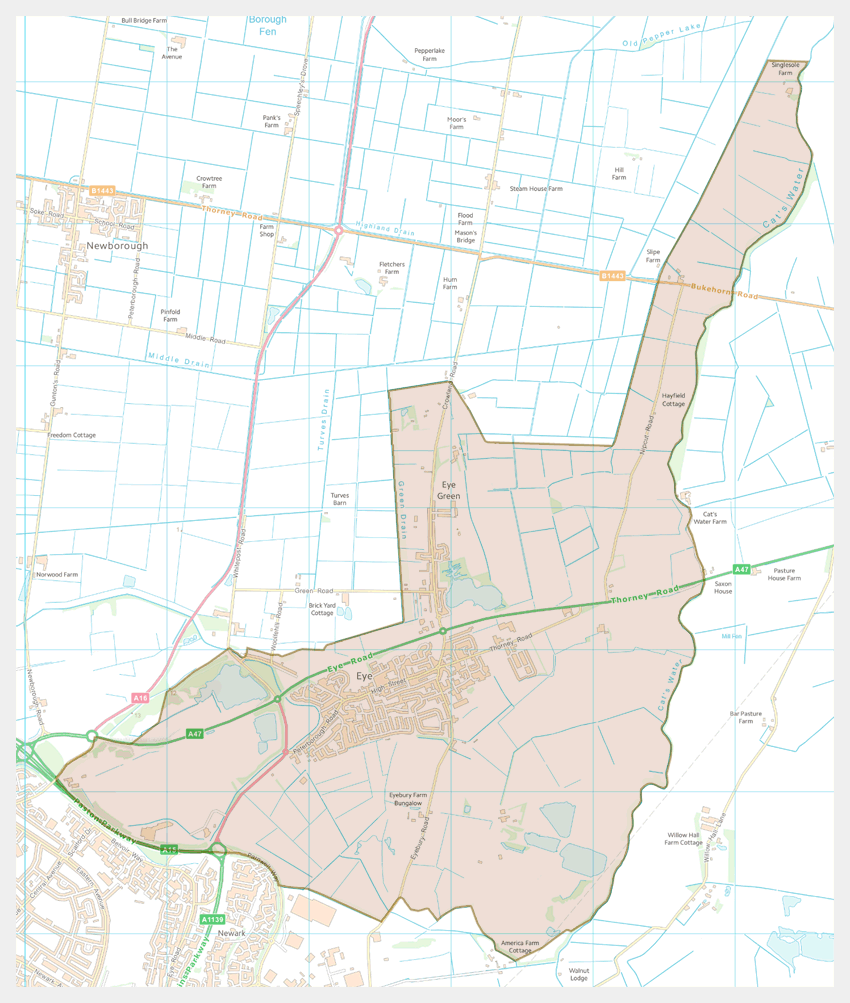 Map data licensed under OS OpenData. Contains Ordnance Survey data © Crown copyright and database right 2014.